Types of Teeth Straightening Treatments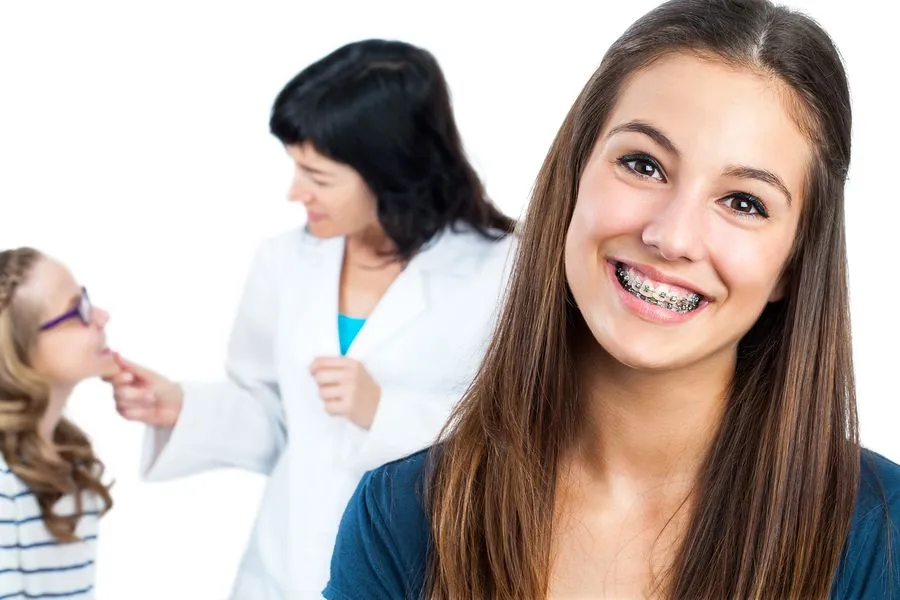 Straightening your teeth is a task that could mean a whole new smile and, in turn, a whole new you. However, you may wonder about the best way to go about it. Luckily, Visintini Family Dental can help you determine the best method to use, treatment plan and schedule on which to straighten your teeth.
Traditional Metal Braces
Metal braces are the tried and true orthodontic method and may send visions of high school adolescents into your mind's eye. Traditional braces, which use metal brackets and wires to place pointed pressure onto the teeth, slowly move each tooth along a predetermined path into its new and final location. While metal braces are normally the cheapest option, you may cringe at the idea of noticeable metal braces permanently attached to your teeth. For this reason, other, more subtle options are also available at Visintini Family Dental.
Clear Braces
Clear braces use the same method as metal braces, but, rather than using metal brackets and wires, use clear, tooth-colored ceramic brackets and wires. This allows the braces to blend in with your natural teeth, providing a more subtle appearance which others do not notice as quickly. Adults and teens alike undergoing orthodontic care often opt for the slightly more expensive, yet much less noticeable clear braces method.
Invisalign
Invisalign is a revolutionary orthodontic treatment which uses clear, plastic aligner trays to place pressure on the teeth in order to move them from one location or another. Invisalign's trays are unique in that they are completely removable. This allows patients to eat the foods they love and perform their oral care routine normally without any extra steps. Additionally, Invisalign is virtually invisible to those around you, making for a truly unnoticeable treatment.
Post-Orthodontic Treatment Procedures
Spending so much time and effort straightening your smile means that you should love every aspect of it. For this reason, you may consider some cosmetic density procedures after your orthodontic treatment comes to a close to further enhance your smile. Procedures like teeth whitening, veneers, and cosmetic contouring can further perfect your smile until you love the way you look with no exceptions.
Are you interested in straightening your teeth?
Call Visintini Family Dental in Bay Ridge, Brooklyn at (718) 748-1710 to learn more!